Your testimonial has been submitted and awaiting to be approved.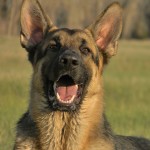 Lyric is truly an impressive animal.. Sweet, Loyal,Intelligent and silly.. A true family member! I cant wait to add more of Mr Burgin's pups to my pack..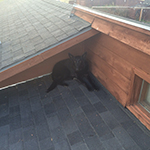 Bear, great work buddy. Very loyal.
I have two of the Snowcloud dogs, a three yr old Female named Cybill and and a 10mo old Male, Rommel. Cyb is white and Rommel is black and both are like babies around me. Although very protective, they are solitary and enjoy being around people as long as I'm with.I highly recomend calling Phil if you are looking for a great dog.
Recently, my best friend and faithful companion, a beautiful 3 year old male German Shepherd, was killed by someone illegally putting out poison to kill wolves. Desperate to fill the hole left in my heart after such a senseless loss, I contacted Phil and he had one puppy left from his litter this winter. She has really helped me to heal after such a tragic loss. Shadie is very intelligent and a quick learner, and I am grateful to Phil for letting me have her. Once grown, she will be my constant companion in the mountains, and anywhere else I go.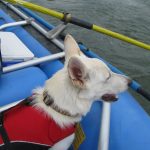 Otis is from the March 8, 2015 Litter. We were smitten from the beginning. We couldn't be happier with our choice. Our son has his litter mate, Etta Jo (black shepherd). Loves her dearly. Great pups and growing into great dogs.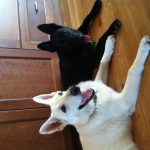 This is Otis and Etta From the January 8th Litter, not March 8th (that is when he came home with us). We have Otis and our son has Etta. Both of then live in Bozeman, MT and enjoy play dates very much. Amazing pups.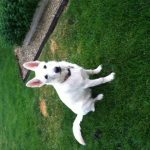 Otis at 6 months! 56lbs already.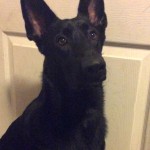 Batman is an amazing puppy. He is from the May 2nd 2015 litter and started training immediately as a family protection dog. He is doing so well. Batman's health is excellent and he is very smart. Potty training came so easy and he transitioned to my family perfectly. A great addition to our family. Thanks Phil.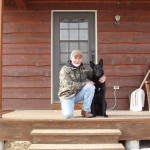 Shadie at 11.5 months. Shadie is the 5th German Shepherd I have owned, and is probably the most intelligent, easiest to train dog I've ever had.
I recently purchased one of Phillip Burgin's shepherds, a white female with golden highlights. I am amazed at the quality of breed, she is highly intelligent - house broke in one day without a kennel. At 11 weeks knows come,sit, leave it, enough and shake most days. She is also curious yet calm - bonded quickly and fully. These dogs are well worth the cost, I highly recommend Snowcloud Shepherds to anyone regardless whether looking for a family dog or working one.
We bought a white female from you last June and named her Luna and we love her dearly, she is so smart! Not even 1 year old and she has learned so many tricks. She's very loyal and follows us everywhere! We love our German Shepard pup and highly recommend your dogs! Very healthy and happy puppies. Thank you, Taylor
I love my dog's, they are great companions and best friend! I would not take anything for these two. Nothing! Caleb is my right arm and Nina is my shadow.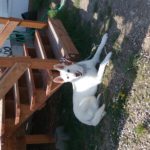 Annie has been the greatest addition to Our Family,,, She brings comfort, protection, the sweetest, most loving, playful, smartest, obedient member and the center of Our daily Life! Thank you for a Beautiful pup.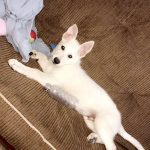 Rocky is a great addition to our family, He is very friendly,Smart & Funny. He has a beautiful white coat with some gold highlights and we get tons of compliments. We have a young child in the house and they already have a great bond! He is always showing so much love & affection. Phil was also very helpful and easy to work with and very willing to assist with any questions. Rocky is still very young & already has huge paws he is growing every day. He is a great dog & We are very happy with him.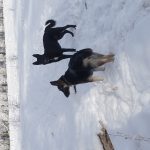 Nomad and Hasil are so much fun. Easily trained but a challenge at the same time. Nomad is the love of my life. I don't know what I would do without him! He is so smart and loyal. Hasil is silly and happy as can be,she is 7 months and Nomad is almost 2. I just want to walk them all day and never work! We have a total of four dogs from Philip and they are loved so much!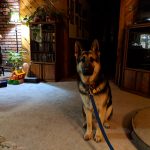 This is our Suwannee at 8 1/2 months. She is so playful yet gentle and intelligent. She likes to shows with other Shepard's in them, so we are channel surfing. Thanks again Phil for breeding such great dogs.
Max at 8.5 months old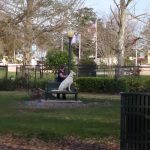 Max is from the May 2017 litter of shilo he is a smart,friendly level headed dog.Everyone always compliments on how nice he acts
My white female shepherd, Kyra, will be 3 years old come Thanksgiving. She is amazing, still a bit shy around people but good with livestock, wildlife, cats and dogs especially puppies. She lets puppies crawl all over her even lies down to facilitate reach. Kyra is gentle, listens well and has never been a problem. These are wonderful dogs.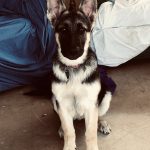 Hi Phillip this is the female pup I got from you about a month ago. Lyla will be 4 mos & She is the smartest most loving companion I could have ever asked for!!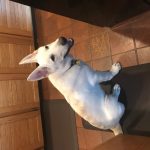 This Is my sons pup creek. this is our families 4th white shepherd. First one from Phil. He is so smart and easy going. I cant wait for my pup out of the next litter. My friend is also planning on one so we can raises our dogs together.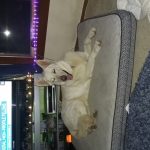 Flint is the best dog we have ever had. He is so gentle and smart. He's so polite that he even let's our Jack Russell terrier sleep on him when they are outside! We love him! Thanks Burgin Snowcloud!!!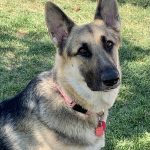 Ella is a real beauty and such a sweetheart. Extremely smart and very loyal. We love her so much. She just turned 2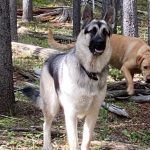 Ivar is doing great and we could not be more happy with him.
Look at these amazing Burgin Snowcloud German Shepherd pups as adults.
Do you have one of Burgins Snowcloud Shepherds? Add you own testimonial!  (We recommend using Google Chrome as your web browser to allow for images to be used with this testimonial.  )