Our dogs are all the Snowcloud German Shepherd Breed which produces the finest straight-backed German shepherds you will find.
Puppies for Christmas!
Puppies from Shawnee and Rollo were born on October 14, 2022
Puppies will be ready to go to their new homes December 2-9 2022.
For sale we have 4 white male puppies, 1 black male puppy and 2 black female Snowcloud German Shepherd puppies.
Largest white male puppy is sold – G. Sarris, Boca Raton, FL.
The black male puppy is sold – Eric, Bozeman, MT
Call Phil at 406-570-0131 for more information and to reserve a pup-3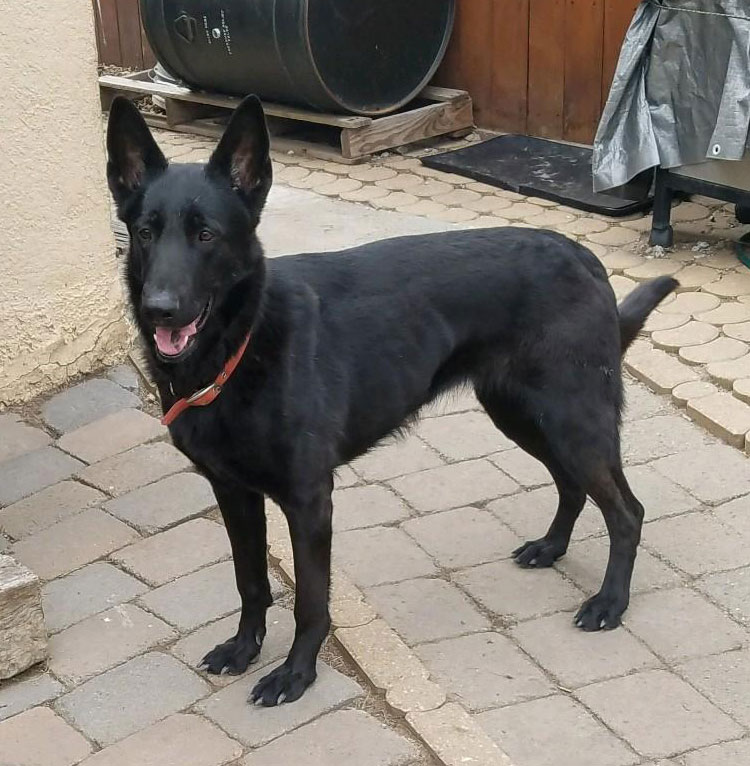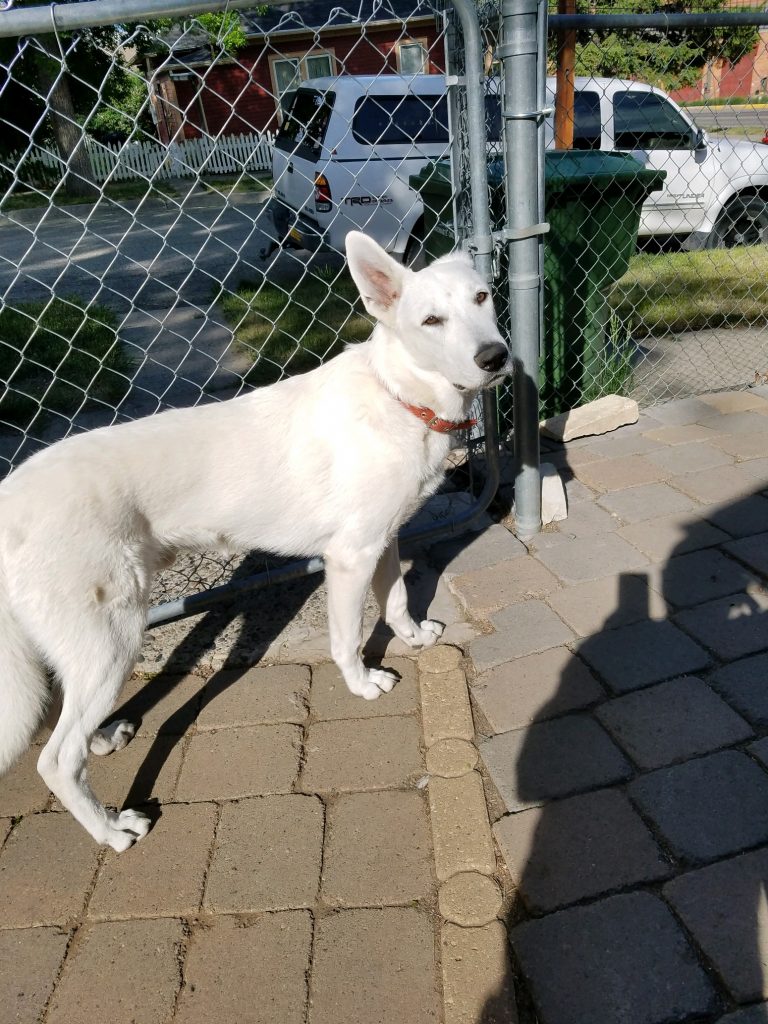 **NEW We are now offering a "Breeders Adoption" for qualified individuals/families. **
General details- please call for more information
-Availability varies, please call for information
-Burgin Snowcloud German Shepherds retains breeding rights and will breed and sell pups from the litter.
-Strict qualification for individuals interested.
-Must be local and dog kept in Southwestern Montana. 
-Pup must be maintained as outlined via contract for health. 
Happy Owners!
Here are some photos of new owners with their Burgin Snowcloud German Shepherd puppies from previous litters:  
Our litters of Snowcloud German Shepherd Puppies often have pups of all different coat-color varieties:  Black, Black and Tan, White and even Sable.  As puppies age, their coat color may change so we cannot guarantee color.
Here are some images of puppies from previous litters: