Welcome to Burgin Snowcloud German Shepherds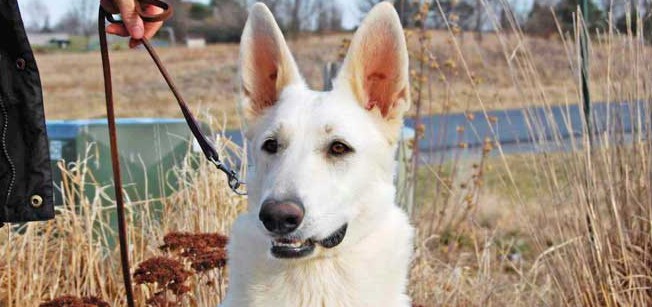 Quality Breeding, of Straight-back Snowcloud German Shepherds.
My German Shepherds are "The Quality Old Style Working Class Straight Back" through their bloodlines. I carefully breed my dogs to maintain the integrity and quality of the breed, producing high quality animals with excellent pedigrees.  Our current bloodline was started in 2007 and is improved as needed.  We are a small breeder and each litter of pups is home raised.  We plan to continue to stay small and breed quality  dogs to provide excellent pups.
The Snowcloud Shepherds we breed have AKC pedigrees tracing back to Alices' Khemo.  Colors we have include traditional black and tans, solid whites, solid blacks, and sables.
Our German Shepherds are strong, large dogs with straight backs rather than crouching hips sometimes found in German Shepherds of other lines.  
If you are interested in a high-quality German Shepherd, please contact us today.  We accept credit cards for payment.  Current and anticipated litters can be found on the Puppies page.  Information on all of our breeding and adult dogs can be found on the Adults page.