We have puppies still for sale- ready to go to new homes in early December.
For sale we have 4 white male puppies, 2 black female puppies and 1 black male Snowcloud German Shepherd puppy.  
Largest white male puppy is sold – G. Sarris, Boca Raton, FL. Please contact Phil at 406-570-0131 to reserve a pup or get more information today.
Shawnee has a new litter of Snowcloud German Shepherd puppies which arrived October 14th! Details on the pups will be coming soon. Just in time for a Christmas puppy! Call Phil at 406-570-0131 for more information and to reserve a puppy.
Shiloh and the puppies are doing so well!  We have sold another puppy so we have available 2 white males, 1 white female, 1 black and tan female, 2 black males, and 1 black female puppy.  Call today to reserve your puppy or get more information.  406-570-0131
Shiloh will have her litter in January!  Don't hesitate to call now and reserve a puppy 40-570-0131 or get more information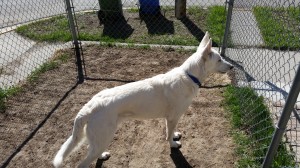 Ryan of Miles City has a new friend in this handsome black male 10 week old Snowcloud German Shepherd!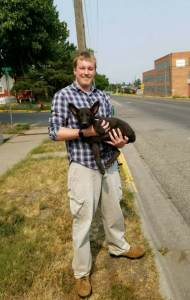 We have some puppies still available for sale!  Please call 406-570-0131 for more information.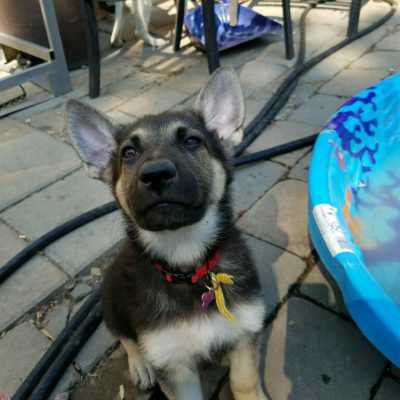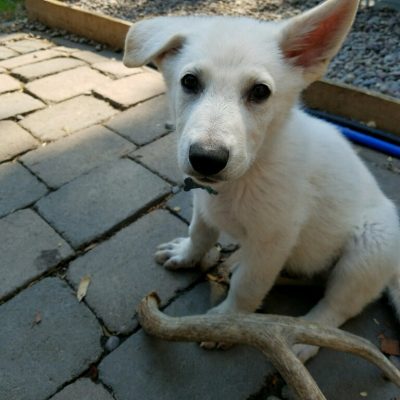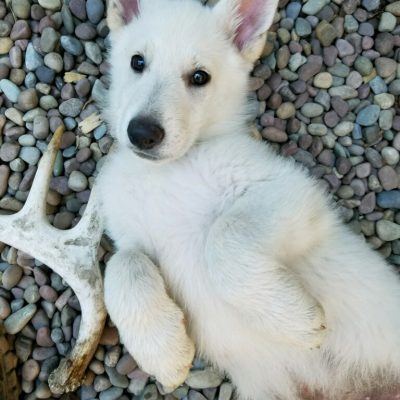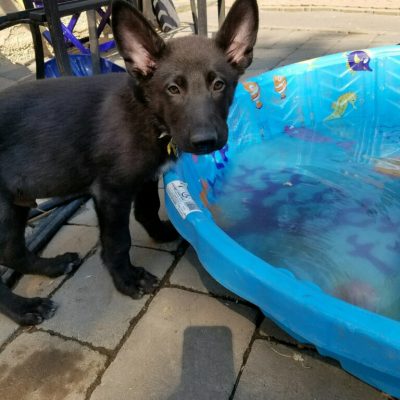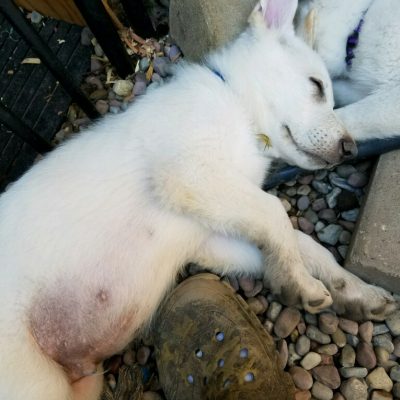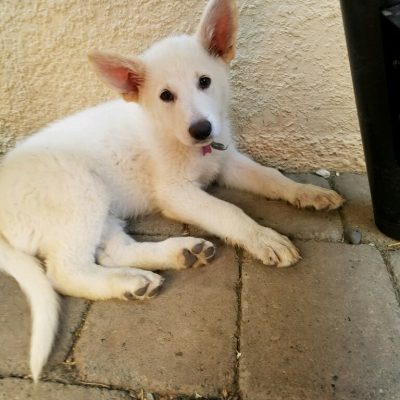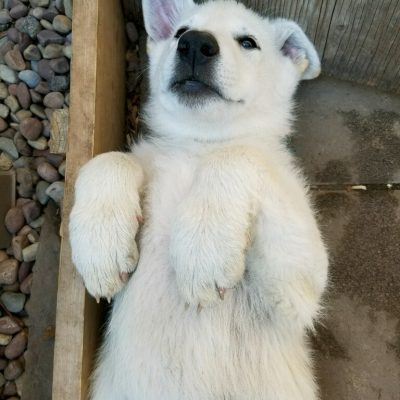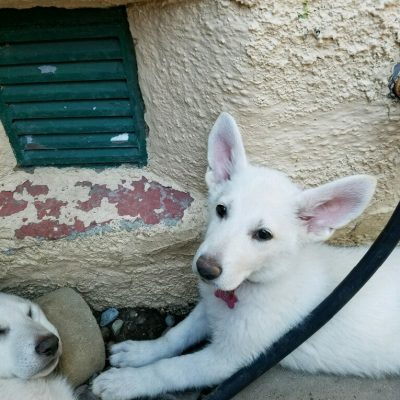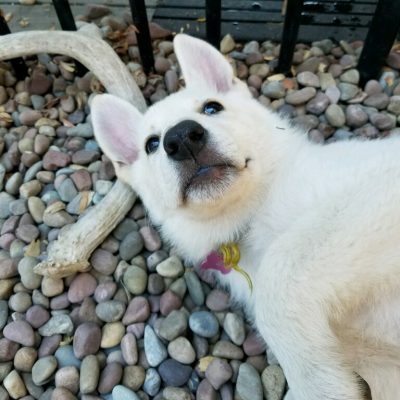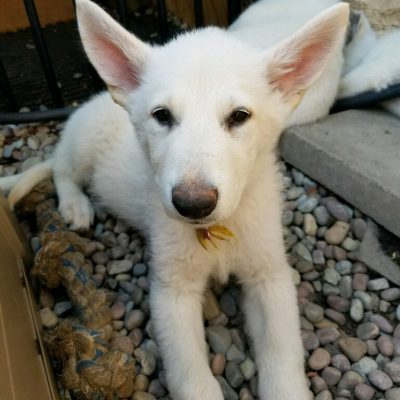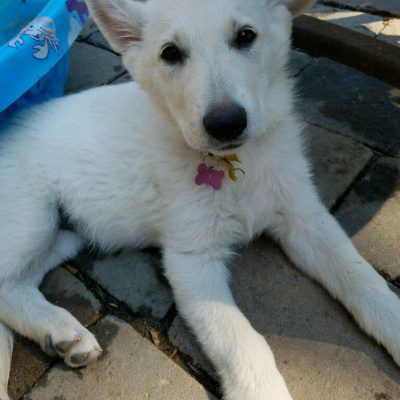 Happy new owners with their Burgin Snowcloud German Shepherd puppies!
We are expecting puppies again in the last week of May, 2017!  We are sure to have black and tan, black, as well as white Snowcloud German Shepherd puppies.  Please call today to find out more information and/or to reserve a puppy!
We recently were notified by Ken Baker of Livingston, MT who purchased two Burgin Snowcloud German Shepherd pups from us that they absolutely love the dogs.  They also had some professional portraits taken.  The portraits can be seen on the website www.denverbryan.com and search under dogs German Shepherd.
The dog on the left is "Nina" daughter of Cato and Tink.  Caleb on the right is the son of Cato and Sugar.  These images will be in a 2017 German Shepherd Dog World German Shepherd calendar.  Look for it!
Here is a  sample of the beautiful images: